Dhangari Museum

The Dhangari Museum is situated near Dhangari (Entrance of Dhikala) gate which is 18 Km from Ramnagar. It is one of the major attractions of the tourists. This museum is standing firm on the grounds since the man-eating tigers have been in existence. The museum throws light on the life and journey of Corbett. it
Corbett Fall
Corbett Waterfall, Jim Corbett National Park Overview
Corbett Falls is a beautiful waterfall, located 25 km away from Ramnagar in Kaladhungi. Surrounded by dense forests and offering a very serene environment, this 66 ft. high waterfall is a sight to witness, especially on full-moon nights. Nature lovers often camp and come on a picnic near this waterfall. A short 2km trek leads to Corbett Waterfalls.
Garjiya Devi Temple
Garjiya is a big temple which is situated on the top of a huge rock, and is indeed a place where you must visit. The temple has deities of Lord Shiva, Lord Ganesha and Bhairo Baba that are offered prayers by a lot of Hindu devotees. This is not it, if you are there at the right time, which is the occasion of Karthik Poornima observed in the month of November each year, you will be able to attend the fair as well. Garjiya is located about 14 kms from Ramnagar on the Dhikala Road.
Jim Corbett Museum, Kaladhungi
it is the winter residence of Edward James Corbett, popularly known as Jim Corbett. As he lived in a place surrounded by wilderness, he became a wonderful naturalist with great love for the wild. He was a simple and generous human and very brave as well. He was a great naturalist, author & hunter who shot down many man-eaters of Kumaon and saved the villagers who almost worshipped him like God. He is an icon for wildlife & nature conservation. It is 28 Km far from Ramnagar.
Barati Rau Jharna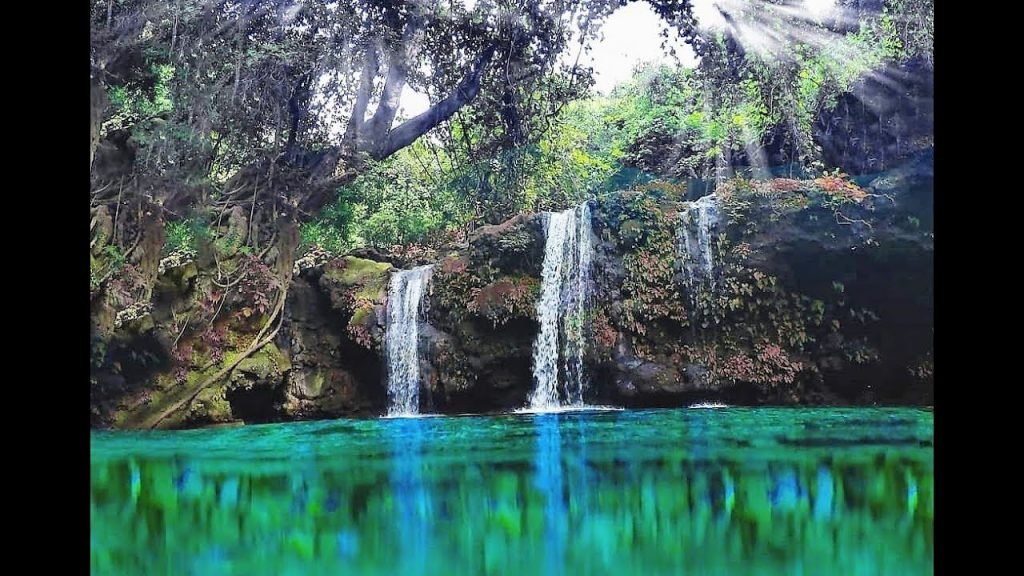 The Barati Rau waterfall is located in Chunakhan, a small village 22 Km from Ramnagar and 05 kms from the famous Corbett fall near Kaladhungi
Suspension Bridge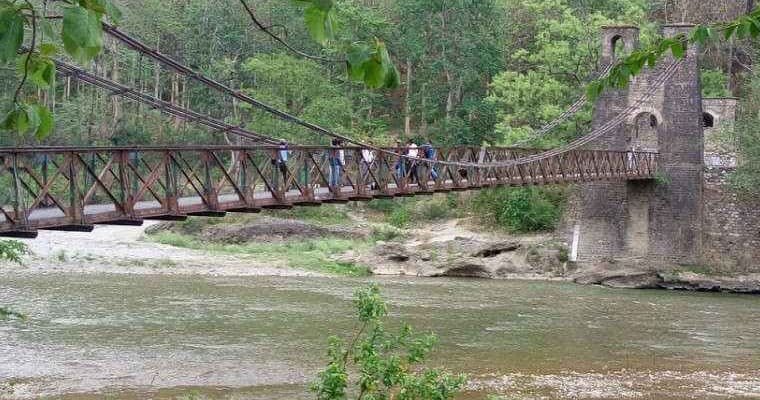 Enjoy views over the Koshi River from Suspension Bridge, supported by iron cables and running between two attractive archways. Look down below to catch sight of the large frog-shaped rock protruding out from the water. You can enjoy views and go down and enjoy near river. Great for photography. You can also bath here. It is 12 Km from Ramnagar towards Dhangari Museum (Dhikala Entry gate).